All events
Hands-on training 2023
From November 09 to November 10, 2023
Epithelix - Geneva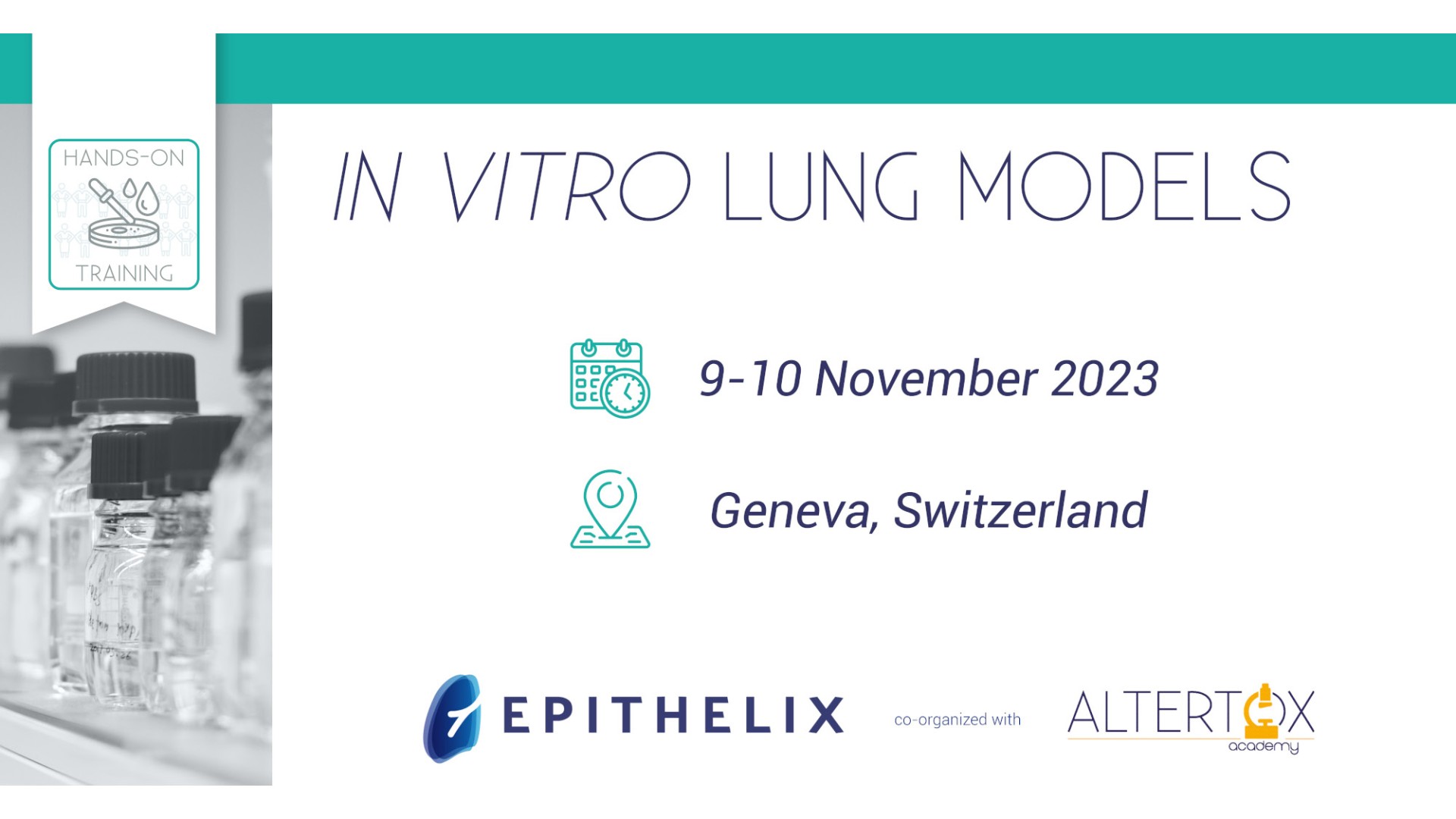 9th - 10th November 2023 - Geneva, Switzerland
This two days hands-on training hosted by Epithelix will cover practical use of static and dynamic respiratory in vitro 3D tissues and exposure devices to evaluate acute and repeated dose inhalation toxicity and efficacy testing.
Advanced tools and immunocompetent co-culture models will be presented.
The training will only take place if minimum of 8 participants is reached.
Registration fee includes the participant booklet, catering and social dinner.
Register here ! https://academy.altertox.be/trainings